Transforming distributors through deep digital connections with customers driven by innovative technology.
Always connected, ready to use, close to the customers, in a click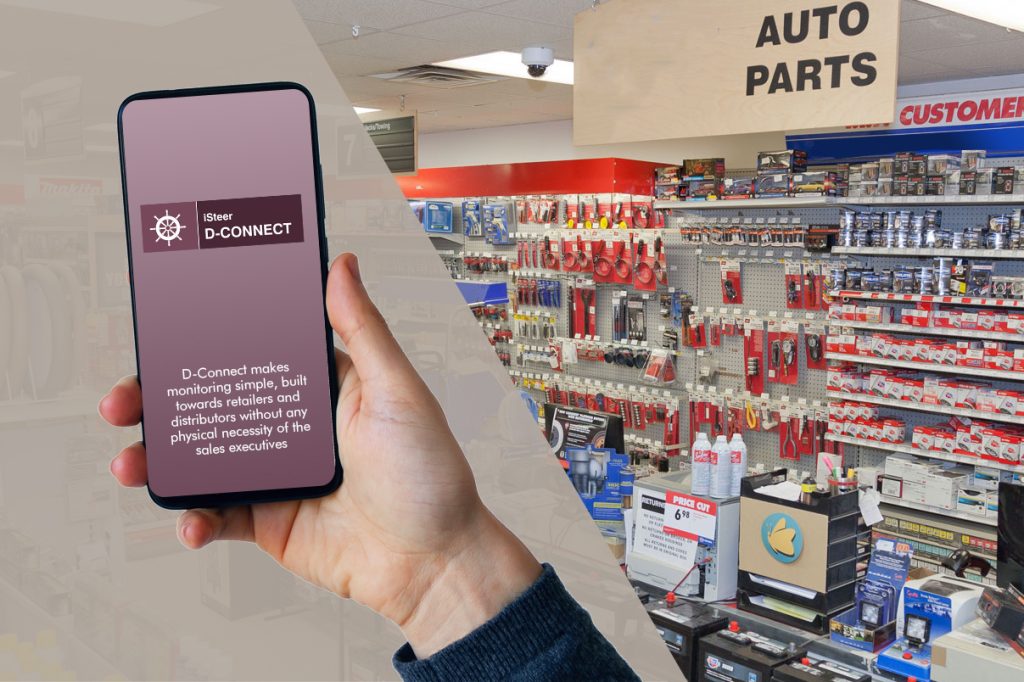 iSteer has built a SMART SINGLE INTERFACE application named D-Connect that allows an easier, controlled and more clear sighted management system. It reduces overhead costs and increases the absolute value of using the application in terms of efficiency and overall comfort.
D-Connect makes monitoring easy. It is designed for retailers and distributors. Sales executives are not required to expend any effort. D-Connect only requires an internet connection and a smartphone.
The connection wizard connects your retailers through a click on the modules offered by this application. It lowers manual observation and is error-free due to smart automation.
D-Connect is all about portability and offers many advantages to retailers
Transaction with distributors
Promotional activity by the distributor
Product Specification /catalog view
Pending Payments – Current and Projected
Order Follow Up
One App to connect with many distributors
Easy connect with sales rep/ distributor office by chat/phone
Easy repeat orders
Purchase wish-list
All Post

Sales Team management

iSteer Incentive Strategically designed to assist you induce additional quantitative growth. Individual performance towards organizational development goals. Intime visibility of…

iSteer Catalogue Catalog management to go beyond the limits Solutions that specifically address the distinctive aspects of varied sales teams…

iSteer Lean On Channel Excellence is the dream of every brand owner, the excellence comes only with the continuous learning,…

iSteer Insight Streamlines business processes and allows for uncomplicated analytics for actions Act and capitalize on opportunities and take actions…

iSteer Sales Channel Our Sales Channel Modules improve conversion rates, revenue, and accelerate the sales cycle. Boost sales productivity and…

Transforming distributors through deep digital connections with customers driven by innovative technology. Always connected, ready to use, close to the…

iSteer ERP Ensure optimal inventory across the entire value chain enterprise resource designing system to integrate, automate, to efficiently and…
iSteer Aggregator Customizable business intelligence reporting for brand . Marketing and sales team to initiate and respond to the market…

iSteer SFA – Sales Force Automation Technique of using software to automate the business task for field sales teams and…