Strategically designed to assist you induce additional quantitative growth. Individual performance towards organizational development goals. Intime visibility of incentives help to improve the sales team morale and actions
Incentive programs assist you to earmark business objectives and capture effective individual performance towards structure development goals.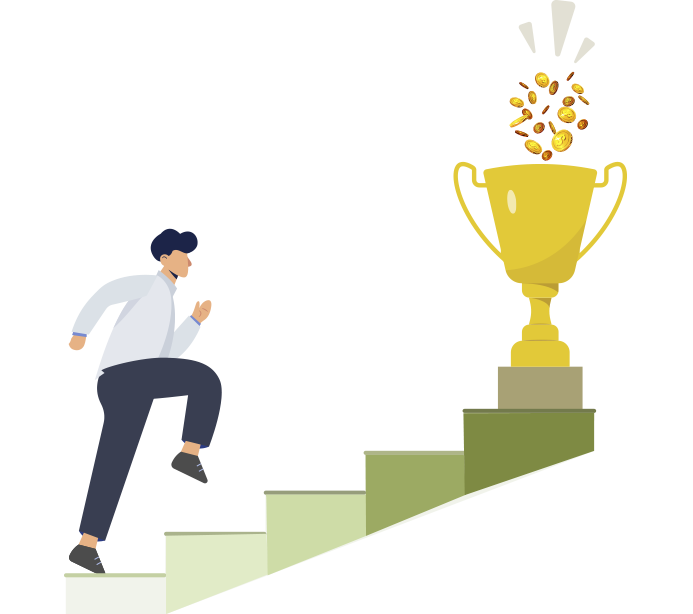 iSteer incentive modules focus on the real values of sales activities. This incentive Solutions arms you and your sales groups with the tools, sales data and analytics you wish to increase sales.


We have developed an incentive program management solution for distributors  that focuses on increasing sales and enables them to drive behaviors that increase sales.
We assimilate all the goals for the best way to execute an incentive plan to meet the company's distinctive needs by setting target-specific KPIs and versatile incentive arrangements.


This tool motivates employees to increase product knowledge and sell confidently. Real-time tracking is available for users with full access through reports and analytics. This solution provides visibility into the connection between performance and earnings, which promotes clear accountability associated with sales and excellence.


This application can simplify the sales operations processes and provide better control over commission payment and earnings across multiple schemes.
Main features of the application Performance
Target verses sales tracking
Quick points
Annual / Monthly / Weekly target
Incentive plan 
Achievement display 
Suggestion to maximize incentive
Incentive summary
2-way communication 
All Post

Sales Team management

iSteer Incentive Strategically designed to assist you induce additional quantitative growth. Individual performance towards organizational development goals. Intime visibility of…

iSteer Catalogue Catalog management to go beyond the limits Solutions that specifically address the distinctive aspects of varied sales teams…

iSteer Lean On Channel Excellence is the dream of every brand owner, the excellence comes only with the continuous learning,…

iSteer Insight Streamlines business processes and allows for uncomplicated analytics for actions Act and capitalize on opportunities and take actions…

iSteer Sales Channel Our Sales Channel Modules improve conversion rates, revenue, and accelerate the sales cycle. Boost sales productivity and…

Transforming distributors through deep digital connections with customers driven by innovative technology. Always connected, ready to use, close to the…

iSteer ERP Ensure optimal inventory across the entire value chain enterprise resource designing system to integrate, automate, to efficiently and…
iSteer Aggregator Customizable business intelligence reporting for brand . Marketing and sales team to initiate and respond to the market…

iSteer SFA – Sales Force Automation Technique of using software to automate the business task for field sales teams and…

Shell ICAM – lain Methven
Saves Time - no need to ask or chase for KPI's Helps focus on specifics - sector, products, KPI's Makes internal/ external MILO's more effective Strengths Trust & Collaboration Increases Accountability Provides a fantastic platform for success
Shell ICAM - lain Methven
Shell – Sujatha Rao
SAMi project has been selected for the Executive Choice Award this time! Congrats to all of you and your team for all the effort and agility you have shown in making this happen !! Looking forward to achieving many more such milestones in the future.
Shell - Sujatha Rao