Our Sales Channel Modules improve conversion rates, revenue, and accelerate the sales cycle
Retention may be a key facet of growing any business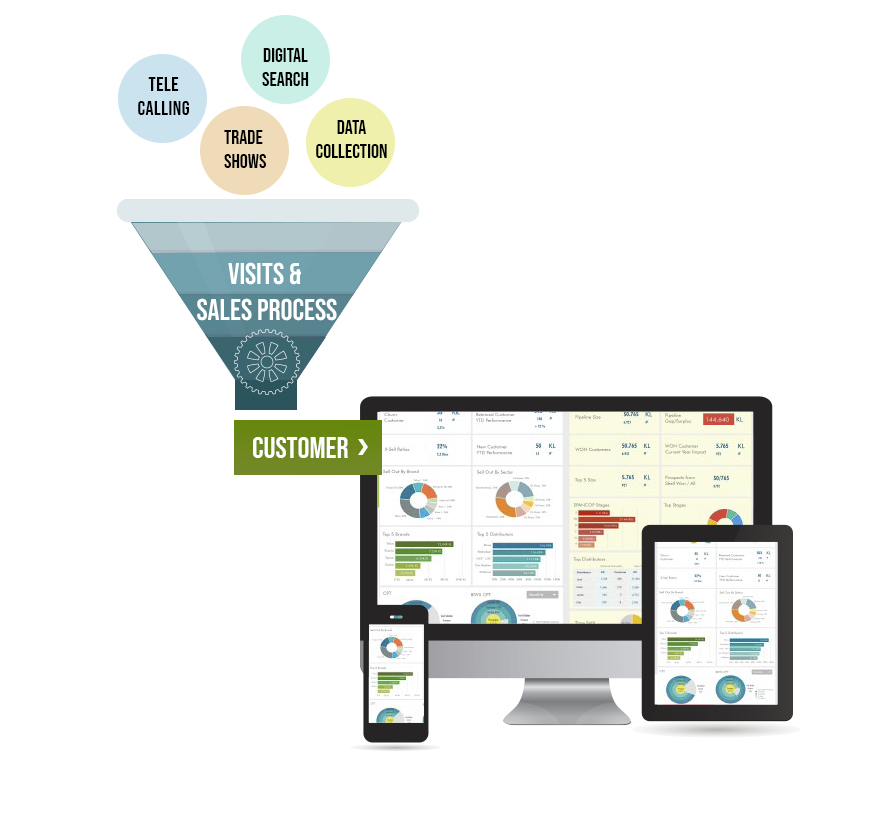 The pre-sales module provides information at various levels of management for assessing the market potential, product demand in different market segments, and stock planning. This application is global marketing in reach and scope. It is a professional business management module to increase the efficiency and speed of distributors' decision makers and their executing team.
 Pre-sales solution has two integrated platforms, Mobile and Web application which provides easy access for collection of market information and in return provides information and data for the easy execution of plans and conversion of opportunities into actions. The objective is to increase the coverage and data quality to build a ''Global Unified B2B platform. 
The solutions is already being used across many regions,  and markets, serving B2B distributors. Thousands of users and local teams manage potential customers to analyze and build volume pipeline size.
The Pre-sales module is a tool to collect information in real time from the market on opportunities, new developments, expansion of customer base, etc. The data collected is analyzed and presented to the decision-makers, distributors, and their team for more informed and data-driven decision-making about set targets, the addition of new customers, the launch of new products and SKUs, planning of marketing activities, and training needs of the distributor's team.
Features

Equips staff with proper tools, knowledge, and standard processes to maximize every sales opportunity
Improves sales productivity and drives discipline via connected, fully automated, and, real time platforms
Provides ready KPI reports to be  more effective, in data analysis and lead evaluation
Helps to maintain the Pipeline Sufficiency via ''Lead Campaign Management Module & Pardot Integration''
Automates and enables real time data consolidation / KPI calculation
Pipeline Gap reminders for the teamx
Sharable Coverage Peneration Throughput (CPT ) Report
Benefits
Reduces time consuming activities of the sales team
Monitored the performance of all  Sales representatives & Branches in a dashboard
Gives the opportunity to sales managers to coach the sales representatives.
Helps target the correct customers
Provides remaining target and pipeline gap reminders for the team
Records & Review the keynotes of the important calls
Increases accountability, trust, and collaboration. Saves Time!
Includes standard reports for the heads 
Reduces time consuming activities of the sales tea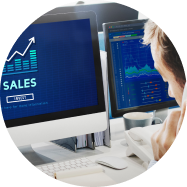 The post sales module is a tool to analyze the performance and to plan further activities on the enlargement of client base, promotional activities on products / SKU, and motivation of front line employees and distributors.

Shell ICAM – lain Methven
Saves Time - no need to ask or chase for KPI's Helps focus on specifics - sector, products, KPI's Makes internal/ external MILO's more effective Strengths Trust & Collaboration Increases Accountability Provides a fantastic platform for success
Shell ICAM - lain Methven
Shell – Sujatha Rao
SAMi project has been selected for the Executive Choice Award this time! Congrats to all of you and your team for all the effort and agility you have shown in making this happen !! Looking forward to achieving many more such milestones in the future.
Shell - Sujatha Rao